MOVES IN THE FIELD
​
& FREE STYLE
---
Los tests Moves In the Fields (MIF) y Free Style (FS) son las instancias de nivelación de los patinadores. Al momento de competir en un Campeonato, la Categoría la designa el Test FS de mayor nivel alcanzado.
Los MIF cuentan con distintos patrones de filos, pasos y figuras que el patinador debe realizar de manera correcta ante en Panel Técnico que los evalúa. En cambio el FS consta de una coreografía con elementos obligatorios de acuerdo al Nivel. El Panel Técnico está conformado por Jueces Internacionales y Nacionales.
Test 2018
Patrones MIF

Requerimientos FS
Powered by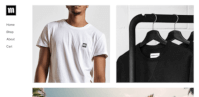 Create your own unique website with customizable templates.